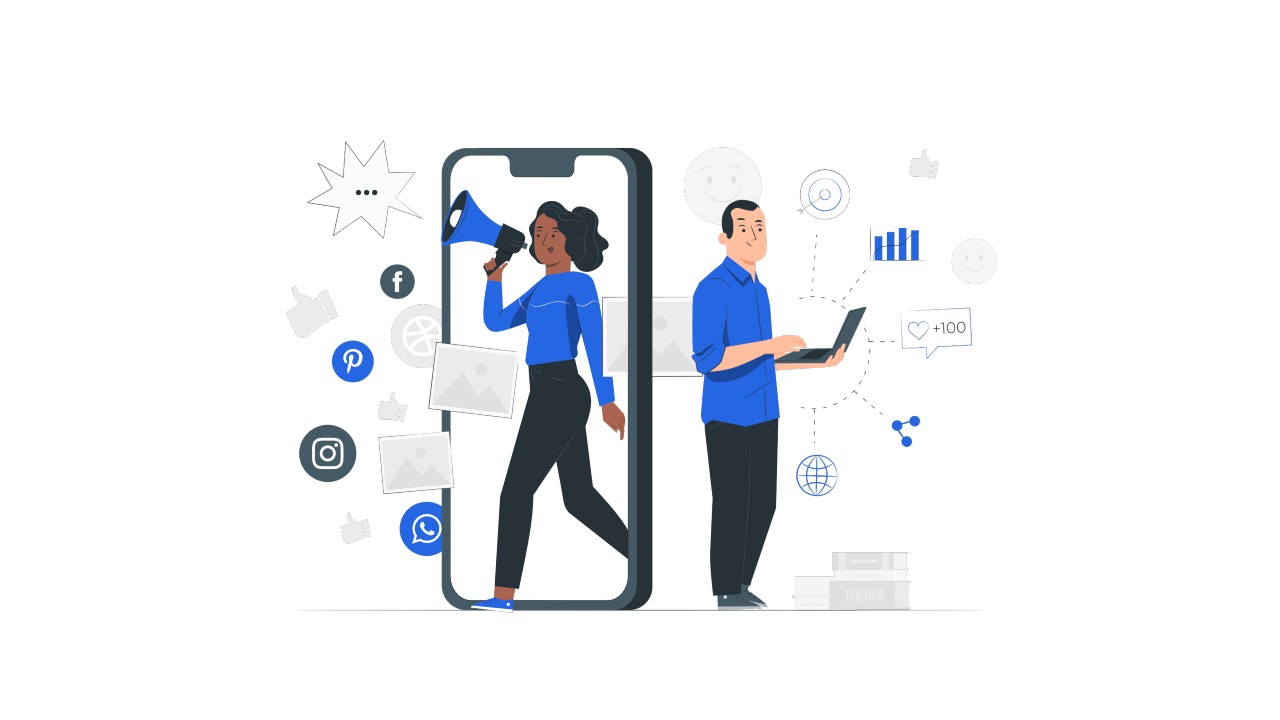 Direct Marketing vs Online Marketing
Marketing and advertising campaigns are never easy to plan. As the human mind is unpredictable, technology is constantly evolving, and budgets tend to fluctuate now and then.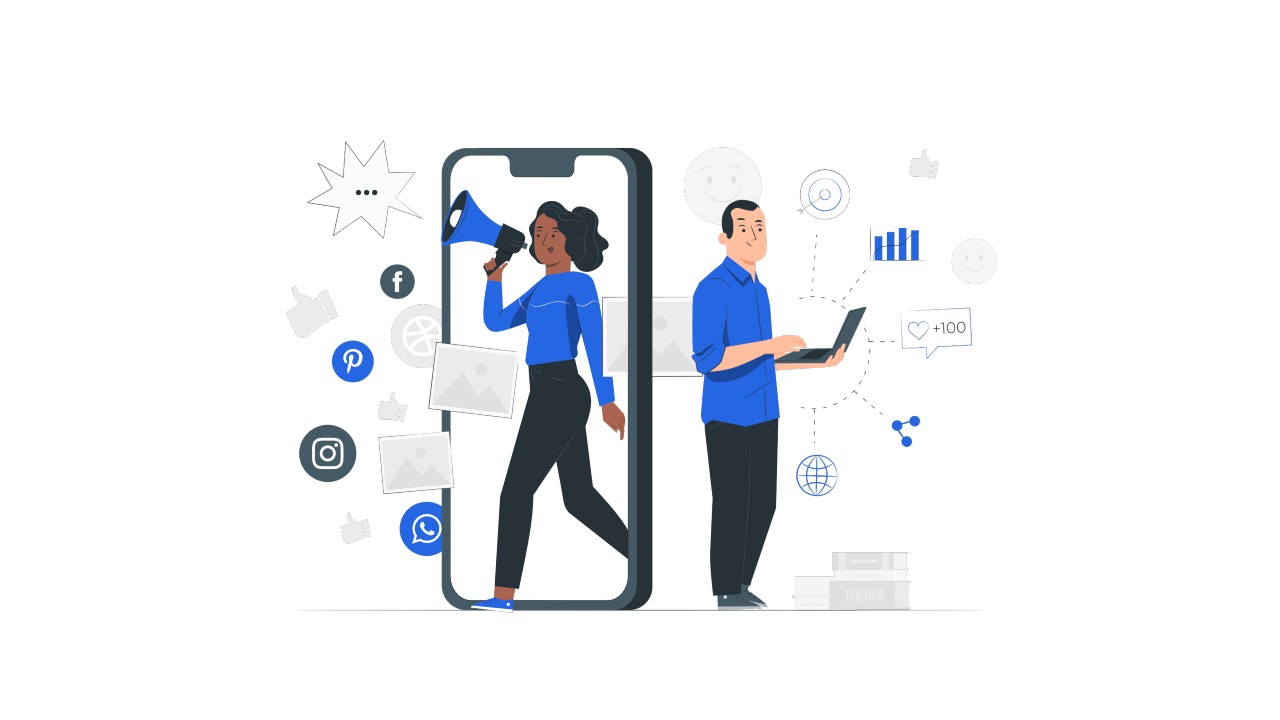 Yes, it can be overwhelming. Especially when choosing the right path to reach the audience with countless marketing options available. Also, it gets even more problematic when you realize that you have two exclusive choices to go for, including direct mail and digital marketing.
Why?
These two techniques often overlap, and mostly, they are most effective when used together. It works similarly with other types of marketing as well. Because no one marketing medium works by itself as each medium has its strengths and weaknesses.
So, identifying which format you need and using it to achieve the desired goals is imperative for your growth as an industry leader. However, choosing between these two marketing techniques is perplexing. But, understanding the basics of direct mail and online marketing can help you decide the same.
Let's begin with a quick overview.
Direct Marketing vs Online Marketing: The Basics
Direct marketing is advertising that reaches out to an individual or a group of consumers to influence or encourage them to take the required action. There are a variety of ways to do direct marketing. Direct marketing is most effective when there are measurements involved. It is to ensure that everything is in place for continuous improvements.
Whereas online marketing is all about promoting businesses through several digital channels available. It includes online and offline channels like search engines, social media, SMS marketing, etc. To maximize the effectiveness of digital marketing, you need to measure and analyze your campaign just as with direct marketing.
Moving ahead with direct marketing vs. online Marketing- Direct marketing is also referred to as direct-order marketing. In most cases, direct-order marketing takes place online (from the comfort of your home).
Additionally, direct marketing plays an increasingly important role in building long-lasting relationships with prospects and existing customers. It involves using processes that deal directly with the customer, with no middlemen involved.
On the other hand, digital marketing is referred to as a screen-based medium used for marketing. These devices include computers, smartphones, laptops, etc. Many businesses use online marketing to promote their products and services to expand their outreach. One can take advantage of online marketing through various channels influenced by the high penetration rate of the internet.
Online marketing utilizes social media channels like Facebook, Twitter, Google Plus, LinkedIn, and PPC ads.
Direct mail vs Internet Marketing: The Benefits
Direct mail marketing comes with unmatched response rates, whereas the  ROI from digital marketing is unbeatable. As mentioned above, each type of marketing has its own advantages, and some of them are listed below:
Let us help you distinguish them in detail:
Benefits: Direct Marketing
Potential customers are presented with something tangible

Direct Mail marketing can hold the attention of the customer for a long time

Postcards, letters, flyers, mailers, and other printed materials act as branding sources

It offers a high re-purchase and customer retention rate

Directly connects with customers and boosts lead generation
Benefits: Digital Marketing
An innovative marketing approach for businesses

Digital Marketing offers faster positive results compared to direct marketing

You can reach to far-spread audience in just a blink of an eye

Everything is just a matter of a few clicks
Now that you know all about direct marketing vs online marketing, let us now head towards the town of examples.
Also read: Automated Direct Mail: What is it and How it Works? – PostGrid Canada
Direct mail vs Digital marketing: The Perfect Examples
Below are a few examples of how brands have improved response rates and reconnected with customers through data-driven direct and digital marketing strategies.
Casper: Using Direct Mail Marketing
Casper is well-known for its memory foam with simple options and free home delivery. Also, the company provides generous refund offers that let the customer try their mattress for a minimum of 100 days before making a purchase without any hesitations.
Although the company started off with a debt of $100,000, now, it is worth $1.5 Billion. Well, all because they used the right marketing tactics with a best-in-class approach.
The brand recently launched a digital marketing strategy worth $370 Million. There is no wonder Casper has reached this far. Yet, it is surprising to see how effective their direct mail campaigns are. The direct marketing campaign of this campaign has once again broken a mould in a world full of digital innovations. 
However, talking about the direct mail strategy of the company, they have a straightforward approach that can be easily replicated in several industries. To start with, Casper sends mail pieces with brightly coloured envelopes along with high-quality papers. Also, each one of their mailers embodies a genius idea to uptake an intangible offer. Now, it is done by presenting a tangible piece of direct mail marketing to the target audience. 
H&M: Using Online Marketing
You do not need to spend well so as to dress well- Well, we believe this statement because of Hennes & Mauritz (or our beloved H&M). A Swedish-based brand is a place known for its fashion, which makes sassy clothing available to customers at a reasonable price. The marketing strategy of this unique brand emphasizes accessibility to international fashion.
H&M uses online marketing using social media as part of its marketing strategy. The brand aggressively uses social media to promote and sell its products with a million followers. There are 37.4 million followers on the Instagram page of H&M alone. With over 39 million likes on Facebook and 8 million followers on Twitter, H&M enjoys a big following on social media.
All social media platforms feature regular brand updates, and the posts are tagged to help customers buy directly from them.
There is also an active pay-per-click campaign to promote their social media presence. The chances of seeing a sponsored ad on your social media feed are most likely to occur if you are logged in to their website or app.
H&M has more than 100 million loyal customers globally, which speaks for itself. Thus, their success in online marketing can be measured by the fact that they have millions of loyal customers.
Two brands with different marketing strategies yet they are achieving heights in terms of success and growth. 
But what happens when we combine direct and digital marketing? Well, it can do wonders! Is it hard to believe? 
Read on to see how. 
Combining the odds By Understanding Direct Marketing vs Online Marketing
Upon discussing these benefits with our experts at PostGrid, we found that the best approach when talking about direct and digital marketing is to use a variety of channels. Also, it is perfectly viable to let these campaigns run together. 
Adding channels allows you to provide your customers with more ways of doing business with you. You will make more money by adding more channels. Today, companies connect with their customers through an average of eight marketing channels by combining online and offline modes of communication. Just imagine how direct and digital marketing can help you establish an omnichannel presence to accomplish your goals. 
As you know, PostGrid is all about integrating technology and innovation with direct mail that bridges the gap between online and offline communication. And, therefore, we strongly recommend combining these methods to boost the brand value to our every client for some groundbreaking outcomes. 
Want to take a step ahead and plan your direct mail marketing campaign? 
PostGrid can help power your efforts by bridging the gap between direct and digital marketing campaigns. Whether you are a startup or a renowned name in your field, we can help you accomplish your business goals by automating direct mail campaigns by integrating our powerful API.
Ready to Get Started?
Start transforming and automating your offline communications with PostGrid
SIGN UP
REQUEST A DEMO