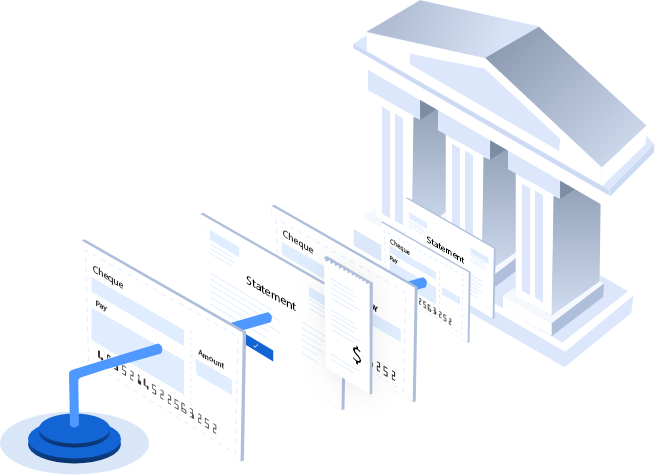 How Does Positive Pay Work to Safeguard Your Cheque Transactions?
Cheque transactions are an integral part of the business world even today. Writing and mailing cheques may seem old-school to some people, but it is one of the most reliable forms of payment. Every year, Canadian financial institutions process about a billion cheques, reinstating the dominance of this payment instrument.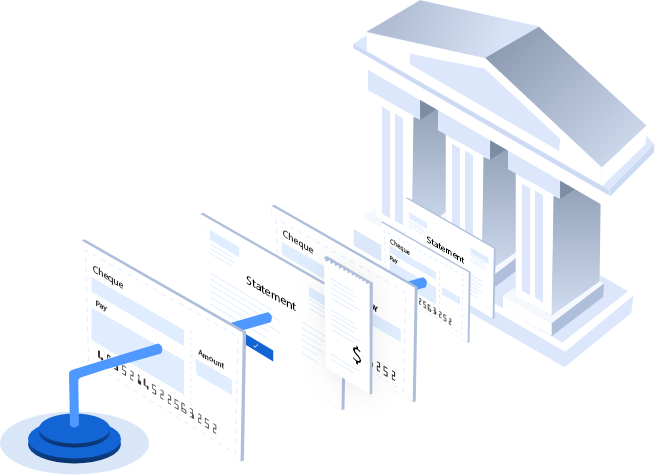 However, with fraudulent activities on the rise, it is crucial to monitor your transactions closely. Banks come up with various customer protection services, one of which is Positive Pay. It safeguards businesses against numerous cheque-related frauds, like counterfeit cheques, alterations, forgery, etc. 
But what does Positive Pay mean? How effective is it in protecting companies against such payment crimes? Let's find out the answers to these questions in today's blog. 
What is Positive Pay?
Positive Pay is a popularly-used cash management service that banks and other financial institutions use to prevent fraud. This service proactively blocks thieves from presenting a counterfeit or forged cheque at the bank and getting paid. It ensures that companies aren't robbed of hundreds and thousands of dollars because of such activities.
The bank cross-confirms the authenticity of a cheque with the issuer whenever someone presents it. It is a part of their Positive Pay file, which is a file that has the details of all the cheques issued by a company.
This banking feature acts as insurance for businesses to protect them from crimes and other liabilities. Depending on their bank's rule, they may have to pay a recurring fee, per-check fee, or both.
Also Read:
Cheque Printing and Mailing Software
How Does Positive Pay Work?
There is no specific Positive Pay meaning as different banks describe this service differently. However, as said above, it is an automated feature that scans every cheque to validate its authenticity. 
Typically, the bank verifies the dollar amount, account number, and cheque number against the details provided by you. If it matches, the cheque is marked 'This Cheque Clears Positive Pay.' Otherwise, it is flagged and sent back to the issuer for review. 
Please note that a mismatched or suspicious cheque is known as an 'exception item.' Banks inform their customers of these cheques by sending them an exception report that they need to review within a specified time.
Positive Pay is usually taken care of by the Cash Management department of a bank. Cash Management pertains to all services offered to the bank's business customers to help them handle their cash expenses. Along with several other responsibilities, this department primarily overlooks the daily outflow of businesses, and one efficient way to do that is using the Positive Pay fraud protection service. 
Apart from fraudulent transactions, they can also reject cheques issued wrongly or mistakenly. Thus, it puts companies in control of their payments as they can accept or reject cheques as needed. 
To activate this feature, you need to contact your bank and sign up or register for it. Then, you need to upload a file containing all the details of your issued cheques or enter the details by logging into your banking account. 
Remember, all banks have a different name for this feature, like Cashpro Positive Pay by Bank of America, Payee Match by Scotiabank, etc. To reduce exposure to fraudulent activities even further, use PostGrid's cheque print and mail API. It helps you draft, print, and send cheques with safety features, like micro prints, watermarks, etc. 
Reverse Positive Pay Vs. Positive Pay
Reverse Positive Pay is a varied concept of Positive Pay. Under this system, you need to monitor your checking transactions and alert the bank in case of any suspicious activity. Here, the prime responsibility is on you instead of the bank, which could be why it costs less than Positive Pay. 
So, here's how Reverse Positive Pay works:
You sign up for this service and set a payment threshold

The bank notifies you about the deposited or presented cheques that exceed your specified threshold

You are given a short amount of time to verify whether these cheques are issued by you or not

You can either accept or reject the clearance after review. But, there's a catch—your bank may honour the payment and deduct the money from your account if you don't reply to its notifications
However, if you use Positive Pay fraud protection, banks return the cheque to the issuer and charge a return fee. Thus, you don't risk getting a counterfeit cheque paid just because you didn't get the time to review the exception report. It is also why most businesses stick with Positive Pay and don't choose the cheaper Reverse Positive Pay concept. 
Yet, it depends on the number of cheques you issue daily and how susceptible they might be to fraud. If you only write cheques with lesser amounts and have the time to review them daily, you can save a few bucks and select Reverse Positive Pay. 
Also Read:
How to Write a Cheque?
How Much Does Positive Pay Cost?
There are no fixed rates for availing of Positive Pay features across the country. Some banks only charge a monthly fee, whereas others also charge a per-item and set-up fee. Furthermore, some financial institutions may waive these charges for some or all their business customers. 
You can inquire with your bank about the costs before activating this feature. Generally, you may need to pay a charge of $50 monthly. The per-item fee may range from $2 to $4 and varies depending on the bank. 
To save costs, you can use PostGrid's direct mail services. They allow you to secure your cheques at highly affordable rates. You can simply integrate our API into your system and start printing and mailing cheques safely. 
Pros and Cons of Using Positive Pay
Before making a decision, you must consider the pros and cons of this banking tool. Firstly, it is an effective mechanism to assist businesses to carry on with their chequing transactions smoothly. It can save companies from huge losses by enabling them to spot fraud even before it occurs. 
But there might be some downhills to it. It requires the bank to manually enter cheque details or transmit a Positive Pay file to the bank regularly. The entire process does not take more than a few minutes but can still be daunting. 
Another problem is the deadline. If you miss it, the bank may return your cheque, leading to slowdowns or other financial issues. Thus, sometimes, even a legit cheque might get returned to you because of a few slight errors. 
PostGrid's Cheque Printing and Mailing Services
PostGrid provides companies with several helpful features to facilitate their cheque processing activities, like:
HTML Templates
If you need to print your own cheques in emergencies or to save costs, you can use one of PostGrid's pre-built templates to get started. Also, you can customize your cheques with your company name and logo to add branding and turn them into transpromotional items. 
Data Privacy
Like Positive Pay protects your cheque transactions, PostGrid safeguards you against all types of data breaches. Being compliant with PIPEDA, HIPAA, SOC-2, etc., you can be assured that your cheques are printed and mailed confidentially with PostGrid. 
Also Read:
PostGrid for Compliance Teams
Security Features
Using our API and platform, you can also ensure that your cheques carry the best security features, including:
Warning borders

Micro prints

Thermochromatic ink

Cheque paper stock

MICR line
Print and Mail Fulfilment
PostGrid assists you throughout the process by allowing you to create, print, mail, and track your cheques altogether. Our all-inclusive rates help you cut costs and increase efficiency. 
Apart from these, there are many more reasons to choose PostGrid. From bulk mailing to address verification, we can help streamline your offline mailing tasks effectively. Sign up now to see how PostGrid can help you safeguard your cheques via Positive Pay and other security measures.