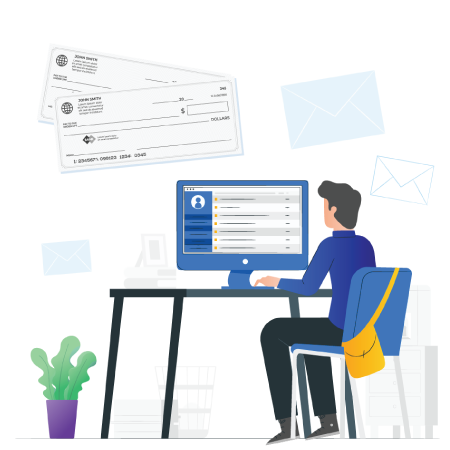 Cheque Printing and Writing Software for Your Business
Cheque payments are the most secure and convenient payment method for business transactions. Even though more advanced digital alternatives have hit the market, cheques remain the major payment method for businesses. However, cheque payments have changed drastically from what they once used to be. The days when you have to write cheques by hand manually are long gone. Instead, cheque printing and writing software with automation capabilities has taken over cheque transactions.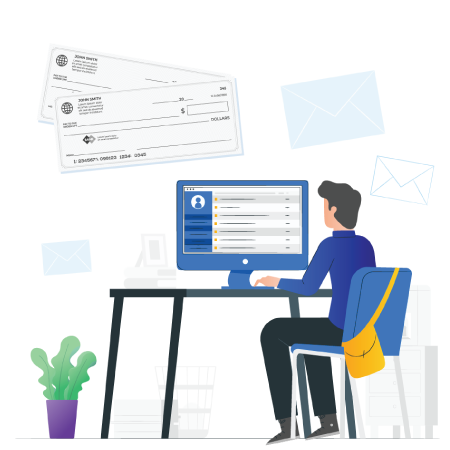 Businesses of all shapes and sizes now employ cheque writing and printing software. This means not only large enterprises but small companies are also employing an online chequewriter. Moreover, even individuals now prefer to use cheque writing and printing software due to its convenience.
But why are cheque writing and printing software so popular, even among small businesses?
Is it worth investing your time and money into such a software solution?
Which is the best cheque printing software?
These are the questions in your mind right now. As you read on, you will get the answers to all of these questions.
You must have a better understanding of cheque printing software and its characteristics before you choose one for your business. Here, we will discuss all the salient features of cheque printing mailing software and their use to help you make the right choice.
Why Should Businesses Invest in Cheque Printing Software?
There are various advantages of using an online cheque writer to automate cheque printing. Convenience is a major reason why businesses tend to use cheque-writing software. However, convenience is just the tip of the iceberg. Given below are some of the major advantages of using cheque writing and printing software.
1. Eliminate The Need For Pre-Printed Cheques
Today, an online cheque writer lets you write and print cheques as per your demand. You no longer have to worry about running out of cheques or even overstocking cheques for that matter. All you have to do is use a cloud-based cheque printing software Canada.
With an online cheque writer, you no longer need to buy, store, send, and track pre-printed cheques like before. This alone could save you a whopping 80% on paper costs. Also, printing and storing cheques can be quite challenging and cost you valuable resources.
Cheque writing software Canada like PostGrid is also in compliance with PIPEDA or Personal Information Protection and Electronic Documents Act. It means that outsourcing your cheque printing to software is much safer than going to the local printer or doing it yourself.
2. Eliminate The Risk of Fraud
Pre-printed cheques have a higher risk of fraud as they already have the bank routing and account numbers printed on them. Even carrying them around or losing them somewhere could be troublesome for your business.
Cheque printing software prints cheques on demand and hence the risk of fraud is relatively less. Furthermore, this software is equipped with additional security features for better data protection. It can even monitor all transactions, including slips, invoices, bills, and cheques.
Additionally, cheque printing software is also equipped with countless features that notify you if an unauthorized cheque is submitted at the bank. The computerized records kept by the software solutions also add to the security of cheque writing and printing software.
3. Say Goodbye to Manual Errors
One of the biggest advantages of using automated cheque writing and printing software is getting rid of manual errors. There is nothing more frustrating than your cheque payment getting declined because of some manual error.
Manually writing cheques is a tedious and time-consuming task, which is prone to errors. Automation can mitigate this risk entirely as the smart software takes over all the manual processes. Also, the writing and printing process are significantly faster and more accurate using a software solution.
4. Reduced Time For Printing Official Cheques
The issuing process of business cheques at a financial institution is painstakingly slow. Anyone who has ever witnessed the business cheque issuing process would know this. However, it does not have to be like that anymore if you use cheque printing software Canada.
Advanced cheque printing software has access to top-quality printers all over the country. This means that the cheques can be printed and delivered from the nearest location, saving you valuable time. At the same time, the printing itself takes merely a minute or two to complete.
5. Automatically Record Cheque Data
We know that cheque printing software prints all the information, including the signature, in one go. However, you may not know that all the data is printed via an intelligent solution that is recorded electronically.
As the cheque printing software already keeps track of all your cheque transactions, there is no need for businesses to keep manual records. Hence, you can easily save and access the records without spending your money, time, or any other resources.
6. Print Customized Cheques
Cheque writing and printing software allow you to design and print customized cheques for your business. Therefore, the blank cheques do not have bank information or routing numbers, unlike pre-printed cheques.
Hence, you can use a software solution to print the cheques for different banks without hunting for another printer. You can save the customized cheque designs and easily print them a second or third time.
Top 5 Cheque Printing and Writing Software
The easiest way to choose the ideal cheque writing and printing software for your business is to choose a popular one on the market. However, not every cheque-writing software needs to be a perfect fit for your business.
Listed below are some of the best cheque printing software in the world. We discuss this cheque writing software in detail so that you can choose the best-suited one for your needs. You must analyze the unique capabilities of each of this software so that you can get the most out of them.
PostGrid is one of the best cheque printing services globally, with its presence well-established in countries like Canada and the US. The software offers feature-packed direct mail service solutions that include printing and mailing of cheques.
It is an easy-to-use tool that enables you to personalize and mail your cheques. Furthermore, PostGrid is a PIPEDA, SOC – II compliant tool which means it has superior security. Hence, it is ideal for high-value transactions like B2B and regular transactions as well.
Personalize and Print Cheques
One of the attractive features of PostGrid's cheque printing software is that it has superior personalization capabilities for your cheques. For example, you can align the design of the cheque with your unique branding and have it printed.
Superior Security
When dealing with an online cheque writer, checking how secure it is is most important. As mentioned before, PostGrid is compliant with PIPEDA and SOC – II. This means that there is little to no chance that your priceless data will not get compromised under any circumstance.
Address Verification Capability
PostGrid has a SERP-certified address verification API that can seamlessly integrate into your website. It means that PostGrid can ensure the deliverability of your mailed cheques. In addition, the software can access Canada Post's official address database and ensure the address is accurate and deliverable.
Cons
PostGrid is primarily a direct mail tool, and hence all its functionalities are focused on printing and mailing physical cheques.
Also Read: Direct Mail Automation Software
Online Check Writer
Considered one of the best cheque writing and printing software globally, Online Cheque  Writer is highly scalable. It works flawlessly on both Mac and Windows devices. Online Cheque  Writer allows you not only to send digital cheques but also to print and mail physical ones.
The company offers its solutions to large enterprises and small businesses alike. Even individuals can avail of the services offered by Online Cheque Writers. Furthermore, the company is popular for being backed by the Bank of America. Its clientele includes both local and federal agencies.
Integrations
Online Cheque Writer comes with superior integration capabilities. For example, it lets you connect with popular accounting software like QuickBooks. Hence, accounting becomes super easy for your business and saves you valuable time.
Free Trials
The cheque writing and printing software do offer a 15 days trial to its prospective customers. You need not provide a credit card, nor does it require a payment setup. The free trial and feature-rich nature make Online Cheque Writer one of the best cheque-writing software in Canada.
Digital And Physical Cheques
Another attractive aspect of the cheque printing software is that it supports both digital and physical cheque processing. You can send a digital just as easily as you can print on a blank cheque and have it mailed to the recipient.
Cons
Although it is equipped with many unique features, its subscription plans can add up to a significant price. In this case, the recurring subscription cost may end up costing more than a one-time payment. Also, there is also a $1 additional fee for mailing the cheques.
Checkeeper
Checkeeper is the ideal choice of cheque printing software for small businesses. This software solution is built for businesses that do not have the resources to set up top-tier cheque printing software. Checkeeper gets rid of cheque printing capabilities that small businesses don't require and thereby keeps their solution affordable.
The software lets the users print as many cheques as they want on the existing cheque templates or blank paper. Priced at just $14.99, it is an economical alternative for small businesses that do not want to spend their time on complicated system setups.
Highly Customizable
The user can easily edit and customize the cheque designs using Checkeeper. The interface is easy to use with several features that allow users to customize the cheques as per their requirements.
Integrations
Despite it being relatively cheap, Checkeeper is equipped with advanced integration capabilities. As a result, you can easily integrate all leading accounting applications. It includes not just QuickBooks but others such as FreshBooks, Xero, and more.
Relatively Cheap
As compared to other specialized tools, Checkeeper is relatively cheap. However, that does not reflect its capabilities. It is also worth noting that Checkeeper also provides an optional fee of $1.25 per cheque, which can be extremely useful for small businesses.
Cons
Although the cheque writing software is equipped with all the necessary features, it is still not ideal for medium or big companies. Additionally, it also has a subscription plan that can add up to a significant price over time.
CheckBuilderPro
This software was specifically created for the Mac platform and was released almost a decade ago. The founder of CheckBuilderPro created it because he did not want to switch to a Windows device just to print cheques.
Today, CheckBuilderPro is a number one seller not just for Mac devices but for Windows as well. You can get a free demo of the software for your Mac and Windows devices. Although it is now supported in Mac and Windows devices, it is better suited for Mac devices.
Free Demo
As mentioned above, CheckBuilderPro provides you with a free demo of their product for Mac and Windows devices. The free demo allows you to access all the features for creating cheques. You can use all its features during the demo period and easily determine whether it is suited for your business needs.
Customize And Store Cheques
This cheque printing software has superior customization capability. CheckBuilderPro allows you to customize your business cheques to align with your brand. For example, you can customize your cheques with the company logo and insert your signature. You can store the data to print them later with just the click of a button.
Transaction Tracking And Batch Printing
Get advanced transaction tracking capabilities on CheckBuilderPro. It lets you always stay on top of your transactions and keep a record of the same. Additionally, you also can print cheques in batches which can come in handy for businesses that write a significant number of cheques.
Cons
The biggest downside of using CheckBuilderPro is that it is compatible with US banks. So, it is best if yours is a business that exclusively deals with US clients and banks. Another disadvantage of using this online cheque writer is that the support is only accessible via an online form.
Print Checks Pro
Print Checks Pro is possibly the best cheque printing and writing software for Windows users. The users can access the software through their Windows-compatible phones. It does not require any special printer ink, and hence you can use any standard printer with it.
Print Checks Pro is one of the very few service providers that offer desktop and mobile compatible software. Hence, it is highly flexible and enables businesses to write and print cheques on the go.  You can also access it through Windows, iOS, and Android devices with a one-time purchase.
One-Time Purchase
Unlike most of its competitors, Print Checks Pro does not require a subscription payment. Instead, you can make a one-time purchase of the software at just $29.99, which in the long run is much cheaper than a subscription plan.
Customization And Unlimited Accounts
Print Checks Pro lets its customers set up unlimited accounts, which is uncommon in other service providers. It provides superior customization capabilities that allow you to add a business logo, bank logo, and your signature on cheques.
Seamlessly Use Multiple Devices
It is one of the few cheque writing and printing software that allows you to use multiple devices seamlessly. You can use the software of devices, including mobile phones, laptops, and tablets. The database can be shared centrally between multiple devices.
Cons
You can purchase the Print Checks Pro software on a CD/DVD. But, nowadays, most laptops do not come with a CD/DVD drive. So, there is a chance that you needlessly buy the CD/DVD. However, Print Checks Pro does allow you to download it separately from their website.
Also Read: Address Verification Software
FAQ
What is a Cheque Writer?
Any software that allows you to write cheques using a digital medium instead of a handwritten cheque can be called a cheque writer. Cheque writers are often employed by businesses rather than individuals because of the high volume of cheque transactions. An advanced online cheque writer like PostGrid can print cheques requiring special papers and use a highly secure system.
How Does Cheque Writing And Printing Software Work?
Cheque writing and printing software use the information that you provide for printing the cheques. First, data such as phrases and numbers required to create a cheque template is obtained from the user. The software then allows you to supply the other required details, such as your company name, contact number, and address. Finally, the dynamic data such as the name of the payee and the amount are filled in as the final data input.
Can I Use Regular Paper to Print Cheques?
Usually, cheques are printed on cheque stock paper available at any office supply store or online. Cheque stock paper is used in most printers and cheque printing software. However, this type of paper is relatively expensive. You can find software that uses regular paper for printing cheques, but you need to ensure that beforehand. Most businesses choose to use cheque stock paper as they reduce the chance of fabrication or fraud.
Can I Write The Cheques Online?
Electronic cheques or e-cheques allow you to make payments over the Internet, and many online banking systems are already using them. As long as you have access to details such as the routing number, checking account number, and account holder's name, you can easily write and mail a cheque online. Most companies now use an online cheque-writer to pay their employees via direct deposit. It is a safer and faster alternative to conventional cheque payments.
Can I Customize The Cheques Online?
Yes, advanced cheque writing and printing software like PostGrid enables you to customize your cheques. For example, you can choose a design that can align well with your brand logo. You can even insert the company logo and even select the font style for the cheques. Also, you can save the cheque designs and use them later or customize them even more.
Is it Worth Spending Money on Cheque Printing Software?
Any business that regularly makes cheque transactions should invest in good cheque printing software without a second thought. It can save valuable time and resources for businesses. Software like PostGrid enables companies to store everything digitally in one place. You can even have your cheque printing software connected to your accounting software for efficiently managing your business.
Also Read: Safest Way to Send a Cheque Through the Mail
Conclusion
Cheque writing and printing software have changed business payments forever. It is now faster, more economical, and with minimal wastage. With advanced cheque writing and printing software like PostGrid, you can print cheques on-demand.
It saves you valuable time and resources that can now be used for the more important functions of your organization. You can also use PostGrid's address autocomplete API to ensure the deliverability of the cheques you send.
PostGrid is the best cheque printing software for your business if it requires you to send regular cheques. The software also enables you to personalize your cheques to align their design with your unique brand. With PIPEDA and SOC – II compliance, PostGrid offers one the most secure way for you to print and mail cheques.