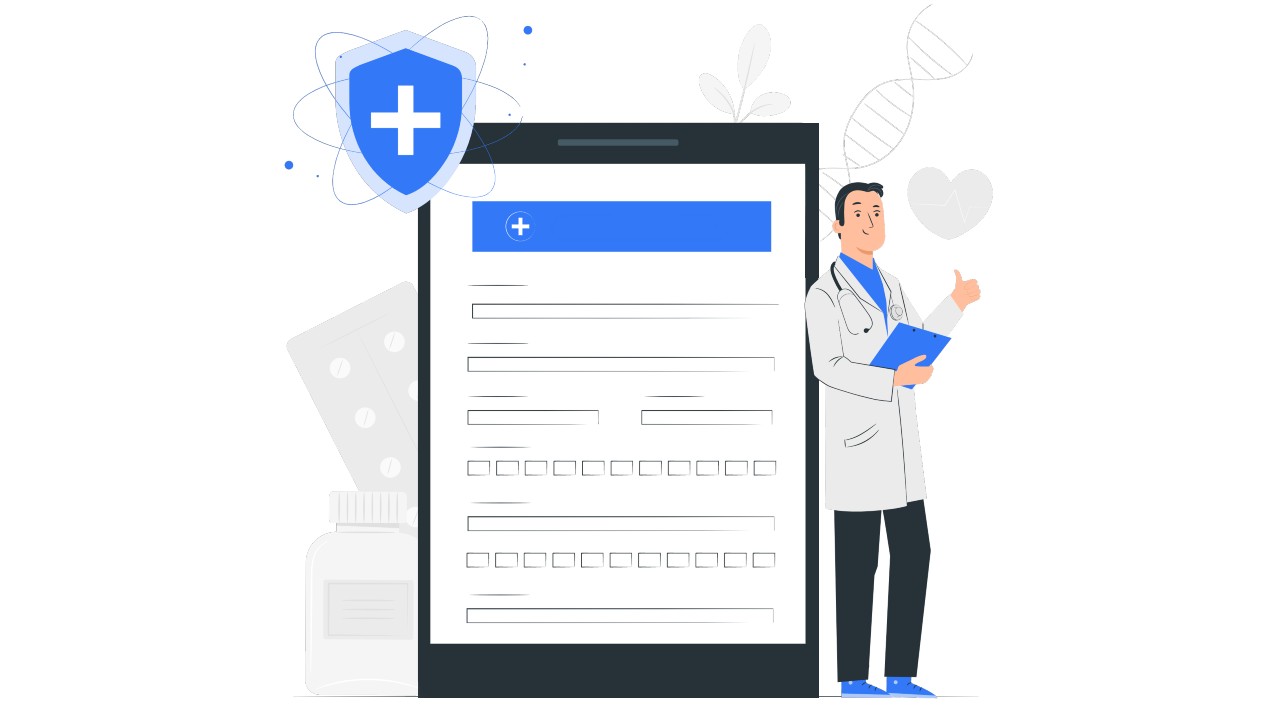 Hospital Management Software: Top 15 Hospital Management Software
Experts believe that technology and automation may replace up to 80% of the tasks healthcare providers currently perform manually. 
With loads of responsibilities, compliance requirements, and overflowing patient data, it makes sense to use a hospital management software (HMS) program.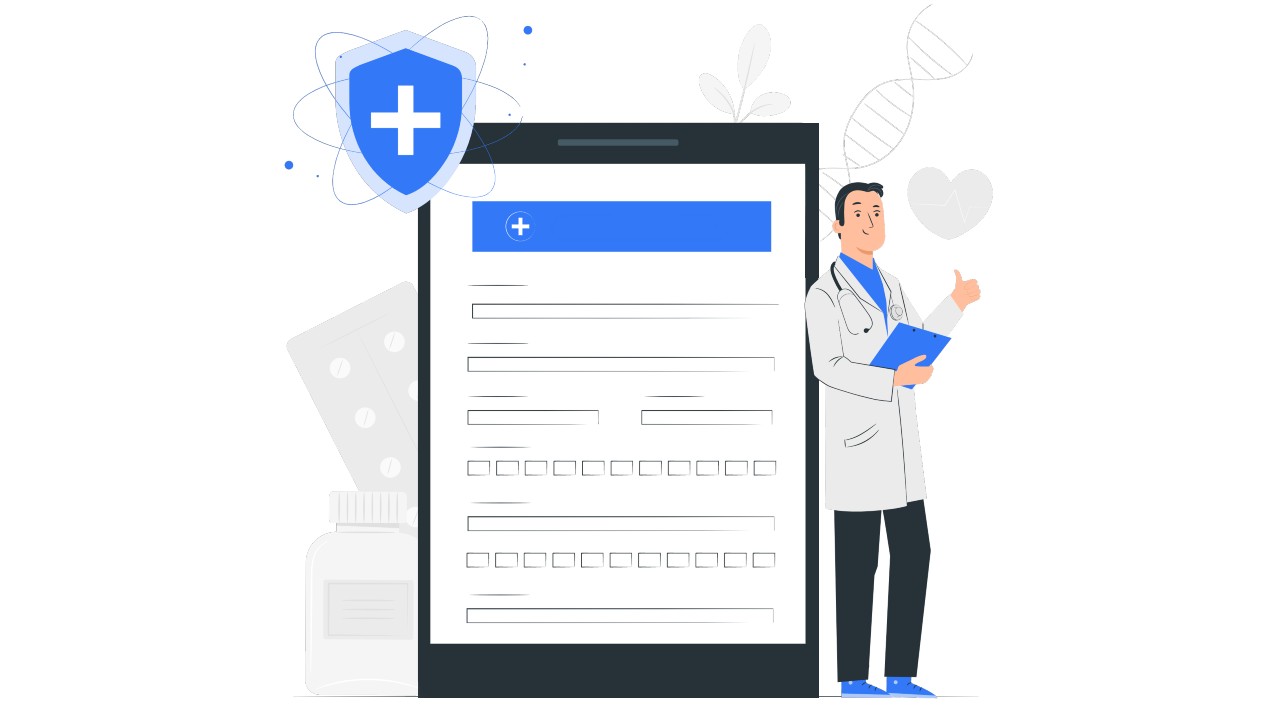 It allows healthcare organizations to: 
Increase workflow productivity and efficiency. 

Manage expenses better. 

Improve patient experience. 

Track marketing performance.

Keep up with the latest healthcare trends, etc. 
But it is hard to select the best hospital management software among multiple options. What features must you look for, and how to make the correct decision?
Read on to learn everything you must know about HMS applications. Let us get started!
What Is a Hospital Management Software Application?
Moving from traditional work culture to the new HMS system is becoming common in the healthcare industry. But what does health management software mean for clinics, hospitals, dental offices, etc.?
HMS offers several automated tools and features for healthcare providers to manage daily operations. It allows them to handle their financial and administrative tasks online using a single system.  
Healthcare professionals employ hospital management software to perform many activities, like inventory management, staff management, patient care, appointment booking, etc. These HMS programs help providers take a break from mundane activities and focus more on offering better quality services to patients. 
Why Should Healthcare Providers Use Hospital Software Solutions?
Operational automation is the need of the hour for every healthcare firm, from a small clinic to a multi-branch hospital chain. It helps providers garner positive reviews from patients and increase overall productivity within the organization.  
Here are the primary reasons to incorporate health care management software for your institution:  
HMS tools are excellent for data collection and management. They enable providers to compile accurate databases helpful to improve treatment plans, promote services,

retain patients

, etc. The healthcare management platform makes it easier to manage financial transactions, patients' medical histories, claims processes, and more in one place. 
The hospital management software applications have a pre-built medical billing feature. It allows the hospital staff to generate

invoices

for every patient within seconds, depending on the services they availed during their treatments. The automated program also lets them factor in insurance deductions, taxes, etc. 

Online appointment scheduling is another crucial reason providers use healthcare management tools for their organization. Patients no longer want to wait in long queues at a hospital or clinic. Instead, they need the flexibility and convenience to book doctor consultations whenever they need and reschedule the timings. 

The HMS application enables hospitals to keep in touch with patients and improve provider-patient communications. They can send personalized emails to update patients about their bills, insurance eligibility, after-discharge instructions, etc. For instance, PostGrid's direct mailing hospital management application helps healthcare firms create and send medical documents to patients in a streamlined and timely manner. The clinic or hospital staff does not need to spend days and weeks drafting these documents, labelling them, and shipping them!

Hospitals must also use health management systems software for efficient staffing. The program helps them screen candidates, shortlist qualified ones, schedule interviews, conduct training sessions, onboard new members, and track performance. 

A hospital management software solution makes interdepartmental communications a breeze. It offers a shared database wherein all authorized personnel can log in and access crucial patient information whenever needed. 
Advantages of Using Hospital Management Software in the Healthcare Industry
The best hospital software helps healthcare providers unlock several benefits, including
Reduced Overhead Expenses
One of the primary advantages of using hospital management software is to save costs and increase revenue. Imagine not having to spend hundreds of dollars on different aspects of your business because you can pay a small amount and do everything under one roof!
A healthcare management software program helps providers generate more revenue, from automating marketing campaigns to following up with old patients to retain them. 
Using PostGrid's direct mail services, you can save money by not investing in perishables, like ink cartridges, paper, etc. Think about not having to print hundreds of bills or reports at your office and doing it online instead—with 5x more efficiency. 
Improve Patient Experience
Unlike in the old days, patients now have multiple choices when it comes to healthcare. They can select a specialist or hospital they prefer and change it whenever they want. Thus, providers have more pressure to maintain their care quality and provide patients with the best services.  
The hospital management software enables hospitals to keep accurate records about their patients' requirements, preferences, medical conditions, financial budgeting, etc. All the information they need is available at the click of a button, making it easier to cater to the patient's needs better and faster. 
Features like e-prescriptions, online follow-ups, detailed medical billing, etc., make HMS software for hospitals a must-have to boost patient satisfaction. 
Eliminate Medical Errors
Clinical errors lead to the death of thousands of Canadians yearly. They also result in several malpractice claims, costing the healthcare system billions of dollars. 
Employing automated hospital software solutions helps healthcare organizations reduce such mistakes by doing everything online. Hence, they can stop relying on manual effort and ensure their databases are entirely precise.  
Avoid Paying Fines
Healthcare firms in Canada must follow the PIPEDA regulations to operate securely and legally. They must keep patient data confidential and private under all circumstances.  
But, in reality, it is hard to maintain PIPEDA compliance and avoid paying hefty fines. A hospital management application can help keep up with these rules, conduct regular checks, etc., to ensure the hospital operates lawfully. 
15 Best Hospital Management Software for Your Organization
You might want to hop on to find out which is the best choice for your firm after knowing the advantages and features of hospital software. Though the primary aspects remain the same, every application has different functionalities, price ranges, etc. 
Here is a list of the top 15 HMS solutions you must consider:
#1 PostGrid
PostGrid's hospital management software offers advanced print and mail solutions for hospitals, clinics, dentist offices, pharmacies, laboratories, etc. Its turnkey direct mailing services are apt to send all medical documents and patient correspondence, like
Explanation of Benefits (EOB).

Discharge summary. 

Consent forms. 

Operative reports. 

Patient

statements

.

Invoices. 

Receipts. 

Patient care

documents

, etc. 
Apart from these items, PostGrid enables healthcare professionals to send patient marketing letters and postcards to drive acquisition and retention rates. Thus, this HMS tool helps providers generate business all year round, making it the best hospital software across Canada and other countries. 
Other features of PostGrid's healthcare management software include:
Verifying patient data: You can

validate your patients' mailing addresses

at the point of entry and store accurate databases for future reference. It makes contacting patients easier and prevents you from getting mail returns. PostGrid's address verification capabilities allow you to parse, standardise, and validate your patients' delivery information, letting you communicate with them seamlessly. 

Onboard new patients: You must focus on onboarding plans and strategies to make a positive first impression. PostGrid's hospital management application lets you send personalised

letters

and

cards

to new patients to make them feel special and show them that you care. It also allows you to send

thank-you notes

to patients after an appointment to help boost relationships. 

Get more patients: This health management software enables organisations to send triggered direct mailers. For instance, if a patient drops an inquiry or misses an appointment, PostGrid's automation platform can help send relevant mail pieces in an automated way. 

Tracking patient behaviour: PostGrid helps you record your campaign results in detail, reflecting your patients' preferences and requirements. You may use these insights to improve upcoming mailing programs and generate a higher ROI. 
#2 eHospital Systems
It is a custom and integrated hospital management software program for medical practitioners, healthcare facilities, hospitals, etc. It enables providers to manage their tasks using cloud-based or on-premise deployment options. 
Their features include
Pharmacy. 

Electronic insurance claims processing. 

Blood bank management. 

Patient portals. 

Accounting and payroll. 

Lab machines. 

Online consultation scheduling, etc.  
Though the eHospital Systems hospital software is suitable for handling all healthcare-related activities, it is used for
Physician management: Providers can assign specialists to patients and keep tabs on their progress using this HMS application. It also helps reduce wait times for patients and provides them with higher-quality treatment plans. 

Mobile application: eHospital Systems' hospital management software has a mobile app version to help healthcare professionals and patients access databases effortlessly. They can review their appointment, prescriptions, etc., conveniently without having to log into a computer device every time. 

Secured messaging: This HMS software for hospitals enables providers to send text and online messages to patients whenever needed, for example, after an appointment or when a bill gets due. 
#3 Smartsheet
Smartsheet is an online hospital management application to manage administrative activities, track patient data, and create accurate reports. It helps healthcare providers improve patient transparency, empowering departments to collaborate and boost their service quality. 
Smartsheet's healthcare management software offers a spreadsheet-like format to enable teams to work together and handle PHI according to the PIPEDA rules. 
This tool is only available in the cloud-based version, meaning you don't get multiple deployment options. However, this version is relatively faster and more effective, making Smartsheet the best hospital management software for your firm. 
Smartsheet provides endless automation tools for hospitals, but there are a few popular ones, like
Budget management: It allows hospitals to get a consolidated view of their budgeting methods and suggests ways to control costs. 

Campaign reports: Smartsheet's HMS software for hospitals offers several campaign analytics in various formats to help providers understand their strengths and weaknesses. 

Billing: Invoicing is one of the most efficient features Smartsheet offers, with pre-built templates and quick drafting. 

Compliance tracking: Its hospital management software lets healthcare providers check whether they follow the PIPEDA regulations religiously. Hospitals can verify their compliance measures and performance in the past weeks and months and take the necessary steps if there are discrepancies. 

File sharing: Smartsheet's file-sharing tool makes it simple to transfer sensitive patient data to different departments or healthcare facilities. 
#4 athenaOne
athenaOne's healthcare management tools are affordable, effective, and speedy! They help hospitals streamline their workflows in no time—to increase productivity levels and ensure smooth patient interactions. 
Its treatment planning solutions help doctors prescribe care plans for patients. This tool automatically alerts the provider and offers other alternatives if a medication clashes with the patient's allergies. Thus, athenaOne helps avoid risks of severe side effects and fatalities because of medical errors and improves the treatment's impact on patients. 
This healthcare management software is also helpful for claims scrubbing, data charting, e-prescriptions, invoice history, etc. It allows providers to assist patients throughout their treatment, from admission to discharge. 
athenaOne's hospital software makes complicated procedures simple- like verifying patients' insurance eligibility and following up with agencies to clear payments. These tasks ensure the hospital gets a steady flow of revenue without fewer delays. 
#5 Net Health
It is a cloud-based, comprehensive EMR application for hospitals, clinics, diagnostic centres, etc. Its products include reporting, data analytics, patient engagement, medical coding, documentation, etc. 
Net Health's hospital software solutions focus is improving doctor-patient relationships and increasing visibility among prospective patients. It allows patients to book appointments online according to their convenience, then lets you send email reminders to ensure you secure these leads. 
This hospital management software's care plan and allergy management capabilities allow physicians to help their patients throughout their treatment and track improvements from time to time. 
There is no free trial for using Net Health, but you can contact them and get a quote for your services. Prices differ according to the products you select as part of your HMS package. 
#6 TimeTap
TimeTap is one of the best hospital management software because it offers secure, robust, and enterprise-ready solutions for healthcare providers. It is highly customizable and has an effective API to help hospitals automate all day-to-day activities and save time and effort. 
Its custom booking forms ensure you collect all the necessary details from your patients before and during the appointment. You can use this segmented data to provide better services and marketing purposes. 
Hospitals can add multiple branches or facilities under the same account to align operations. They can also create virtual locations and redirect patients accordingly. 
TimeTap's hospital management software comes with a team of dedicated customer service representatives to answer your enquiries at the earliest. Thus, you can get started flexibly and learn about all the features in very little time. 
#7 Caspio
Caspio is a zero-code healthcare management software that offers tailored solutions to hospitals, from revenue cycle handling to patient communications. Its scalable services help providers expand their operations without investing hundreds and thousands of dollars. 
For instance, you can add more patients, staff members, physicians, branch locations, etc., using the same Caspio account. The rates are reasonable, and you can get an accurate quote after listing your preferences and needs. 
Caspio's healthcare management platform is PIPEDA-compliant and helps hospitals keep their PHI confidential. Its data compilation and organization methods also follow legal regulations, allowing providers to prevent legal hassles. 
#8 10to8
10to8's healthcare management tools allow providers to forecast patient demand and allocate appointment timings. It also has features to reschedule consultations for patients who cannot visit and notify other patients about their updated timings. 
More features include claims management, in-patient and out-patient management, accounting integration, automated text messaging, calendar sync, etc. 
This hospital management software also lets hospitals generate call reminders for patients. After every consultation, it assists the staff in quickly sending a copy of the prescription and invoice to the patient.
Healthcare providers may also use this tool to collect patient feedback via an online portal by sending survey forms to patients. 10to8 helps doctors or hospitals draft reports on the reviews and recommends ways to work on the negative ones. 
#9 RLDatix
It is a patient safety and healthcare hospital management application available to all providers across the country. RLDatix's primary advantages are handling insurance claims, risk mitigation, third-party integrations, audit management, risk reporting, etc. 
You can use its cloud-based or on-premise version according to your preference because the rates are the same. The cost begins at $3,000, and you can use the free trial in case you are skeptical about this hospital software in the beginning. 
#10 Hypercare
Hypercare's secure messaging platform helps it become the best hospital software with other features. It allows healthcare providers to share files, like scan reports, bills, physical and mental health records, clinical videos, etc., with patients and their families. Moreover, it lets doctors transmit crucial details about a patient's healthcare to other hospitals during transfers. 
Hypercare helps automatedly connect patients with the concerned people on a call, reducing wait times and complaints. It also helps with speech recognition and care plan management to save time and improve healthcare quality. 
#11 TeamDesk
Healthcare institutions may track patient records, admission times, payment methods, etc., via this custom hospital management software. They can also modify the dashboards by adding or removing products or features. 
The best part about using TeamDesk's healthcare management software is that it offers unlimited storage for patient data and 24 x 7 customer support at affordable prices. You can avail yourself of the free trial and see if it fits your requirements before paying anything and making a commitment. 
#12 ProMed
ProMed's hospital management software is ideal for laboratories, clinics, multi-specialty hospitals, etc. They offer several products for physician management, lab testing, appointment booking, etc. 
Its payroll management system allows hospitals to eliminate using an HR management tool separately. ProMed has several features to support interview processes, nurse hiring, and employee onboarding—all under the same hospital software application. 
#13 Waystar
Waystar's hospital management software program helps healthcare organizations with real-time patient data management, claims scrubbing, eligibility checks, remits, etc.     
It offers a subscription, cloud-based version provides many advanced features, including
Data verification: This software helps hospitals verify patient details in seconds to maintain correct databases. 

Patient history: It lets providers pull up the patient's medical background using the EHR records within the system. 

Multi-physician management: This healthcare management software allows hospitals to add as many doctors and specialists as needed. It helps patients select a provider while booking a consultation online and view their fees in advance. 
#14 Medstar HIS
It is one of the best hospital management software to streamline your services and operations at reasonable rates. Medstar HIS helps hospitals use data analytics to make faster decisions and offer impeccable services to patients. 
This software application lets providers plan their marketing activities and execute them efficiently. They can view the performance later and spot recurring trends to learn their best strategies. 
Medstar HIS's hospital management software's primary motive is to eliminate paper-based patient records and increase security. It helps providers compile and maintain all patient details online and update them from time to time. 
#15 PWaveHosp
This program is flexible, easy-to-use, and affordable! Its robust marketing and administrative solutions help increase overall efficiency within organizations and improve the patient experience. 
PWaveHosp's hospital software helps with in-patient and out-patient management, allowing hospitals to diversify their services and cater to more patients. Other features include medical billing, appointment booking, patient records handling, etc. 
The PWaveHosp hospital management software website does not provide prices, so you may need to contact them directly for a quote. Providers can get free trial options if they want to test the features and see what products best fit their organization's needs. 
Conclusion
Using hospital management software is no longer an option but a necessity. Many legal regulations have compelled hospitals to employ EHR records, and these automated programs help providers make the shift. 
Moreover, HMS solutions help save time and money, increasing revenue and efficiency within firms. Hospitals have many options according to the features they require. For instance, PostGrid's hospital software for print and mail solutions allows them to create, print and distribute medical documents to the correct recipients.
Sign up here to learn more about PostGrid's hospital management software to automate transactional, compliance, and marketing mailing!