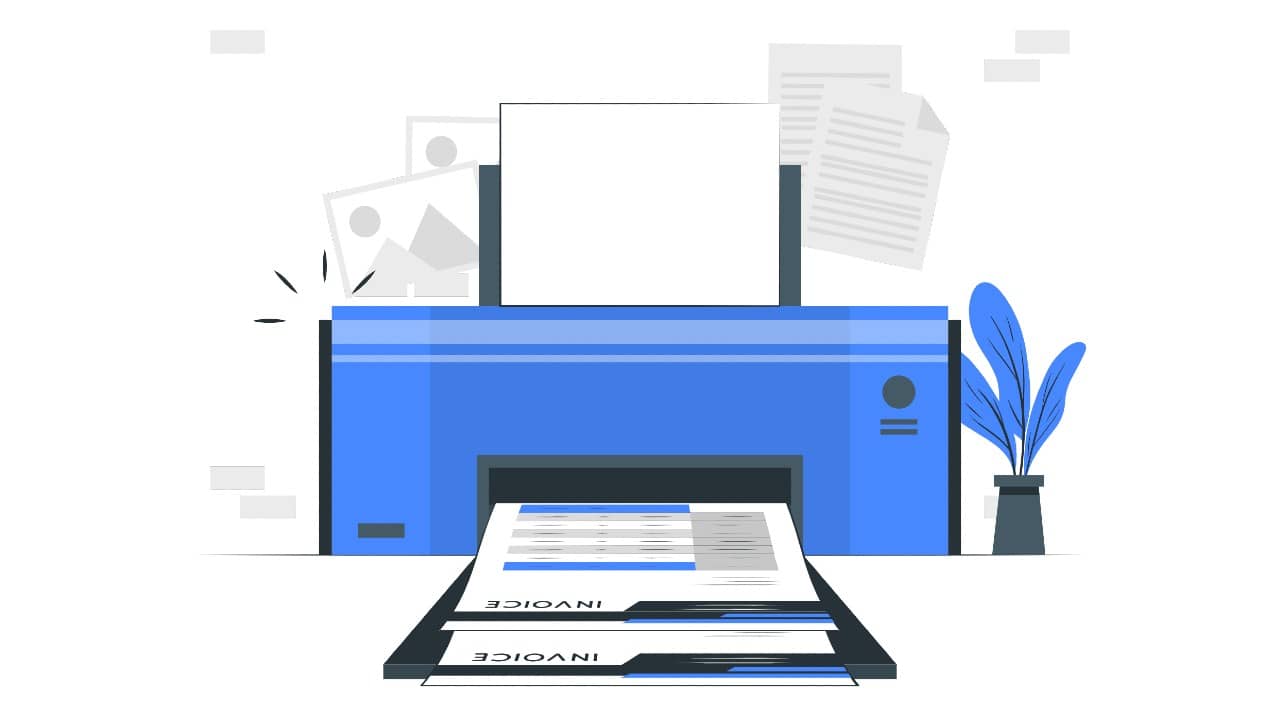 The 6 Best Online Document Printing Services to Boost Operational Efficiency in Companies
Have you ever come across a situation where you need to print something but don't have a printer at home? Or, perhaps you are outside and require a few copies of a document urgently? We all have been there, whether it is printing a college form or a bank statement. Thus, you need to know the best online document printing services in advance to deal with such scenarios.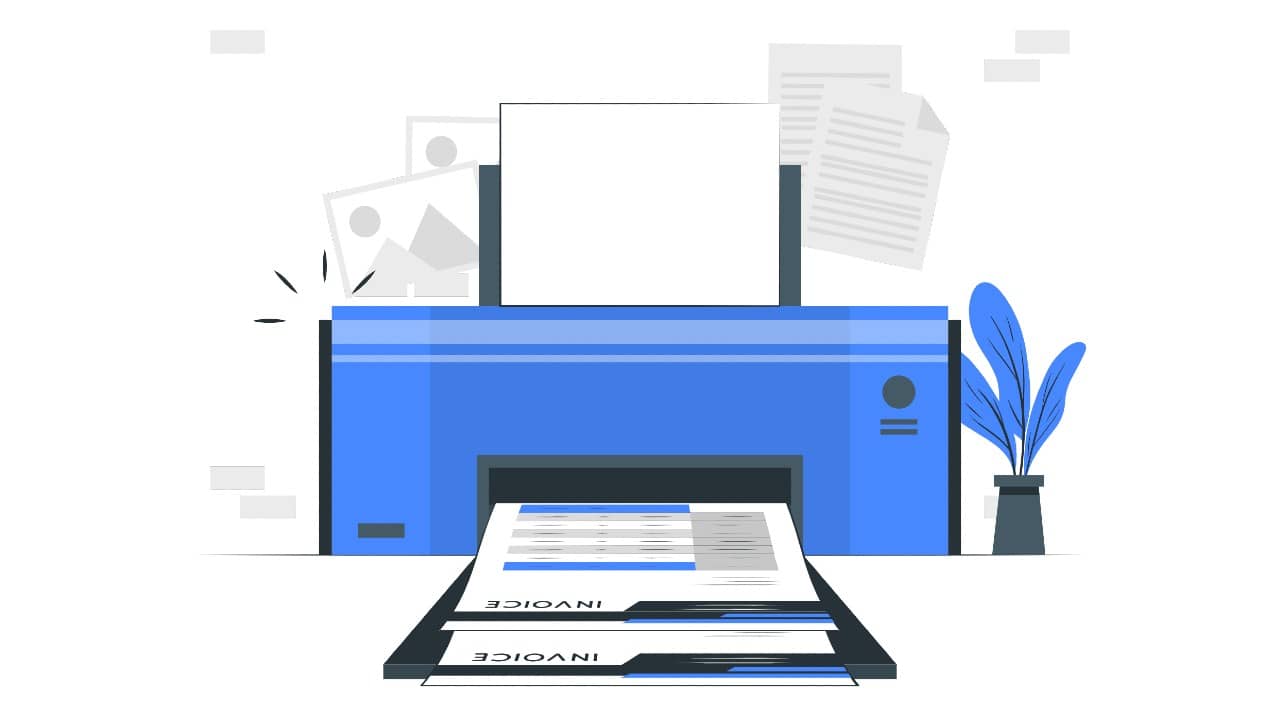 Businesses may have different expectations because they need these solutions daily. And it is practically impossible to print hundreds of client bills, sales sheets, etc., in-house without wasting time and effort. Also, their offices might not possess some extra printing equipment for printing and mailing items in large volumes.
Under these situations, it is advisable to use outsourced services, allowing your company to save time and costs. But which is the best place to print documents in Canada? You require a partner who can understand your requirements in-depth and let you print your items at low costs.
In this blog, we will solve your queries, like- what places I can print documents near me. Also, we discuss the factors to look for when choosing such online services.
Let us get started!
What Are Online Document Printing Services?
When we speak of sending documents to customers or other third parties via mail, the first thing people think of is doing everything manually. They imagine the process to be hectic, time-consuming, and costly, and they are not wrong!
You may have a similar experience while mailing items using postal services if you don't know the best place to print documents. However, online document printing and mailing can solve these issues and make offline correspondence a breeze for your company.
It allows your employees to interact with clients smoothly by sending the following documents:
Newsletters

Business reports

Product information manuals

Marketing

letters

Contract renewals

Trade event invitations

Invoices and statements

Credit reminders, etc.
Once you settle on the best place to print large documents, you can skip using your office printer to produce tons of these items daily.
The best online document printing services offer tons of features, like:
Batch processing

Double-sided and colour printing

Other customization options

Barcoded technology

Wide range of materials, etc.
You may ask how these services help you with your mailing activities. Well, the process depends on the provider you choose. For instance, PostGrid's best online document printing services allow you to integrate our API into your system. Thus, you can draft your documents quickly and print them via one of PostGrid's printing partners.
We also provide two other options to employ document printing and mailing:
Dashboard

Automation software
If you don't want to work with an API integration within your CRM, you can select one of these options to mail using our platforms.
How Long Does It Take to Print Documents Online?
Most of the best online document printing services work with automated processes and bulk printing technologies. Therefore, you can ship your documents in only a few days. The turnaround times can range from two to seven days, depending on your mailing volume and shipping service.
PostGrid's direct mail API offers an SLA of two business days. It means you can draft and print your mail pieces on short notice at any time, making PostGrid the best place to print documents. Then, Canada Post takes another two to five working days to complete delivery. So, your recipients might get the documents at their doorsteps within a week.
Also, you can do so affordably because online document printing costs much less than your in-house expenses. It only costs $1.55 to send a black-and-white document using PostGrid. The rates for colour documents start at $1.65.
5 Places I Can Print Documents Near Me
If you want to outsource your document printing process or use an external printer to get the job done, here are the top five options for you:
Copy and Print Shops
These shops are no longer popular, but you can still find them in many places. They are the best place to print large documents because they have several printer types. Also, you can ask for double-sided prints for your items.
This option is ideal if you want to make a few copies of a printed document. Therefore, only individuals use the services of the copy and print shops for low-volume printing.
Businesses cannot afford to go to these shops daily to print tons of pages for different purposes. Also, it is not convenient for bulk printing because these shops usually get a lot of crowds.
Office Supply Stores
Your next choice is office supply stores from where you can buy stationery and other items for your daily functioning. Most people don't know this, but these stores also have printers to enable people to print any documents.
The office supply stores may not offer the best online document printing services, but they help you get a few prints instantly at low rates. Again, individuals might think that a supply shop is the best place to print documents. But, companies need a more robust, quick, and cost-effective option!
Public Library Printers
If you cannot find an office supply store or print shop nearby, try going to a public library. Most universities and public libraries have a small printing room to help people print their items. And you will always find tons of people using these services, making it the best place to print documents—primarily for students.
Shipping Providers
Some shipping providers like FedEx and UPS also offer in-store printing services. You can locate a branch on their websites and visit during working hours to print documents at reasonable prices.
Online Document Printing and Mailing Services
Automated solutions like PostGrid offer the best online document printing services for business mailing. All the options we discussed above are only suitable for individuals who need to mail a few copies of some forms, documents, etc. But, businesses have different requirements and need a solid strategy to finish their printing activities.
You cannot expect an employee to walk down the street and find an office supplies store to print their monthly sales reports. Luckily, PostGrid helps companies automate every single step of their printing process. Also, they can place an order for even one document and still get it on time.
How to Choose the Best Online Document Printing Services?
You cannot select the best place to print documents without considering their features and benefits. Therefore, we have compiled the primary factors you should look for before deciding on anything:
Quality
You need to print and mail high-quality documents because they represent your brand image. Ensure that your paper stock is thick–weight and has proper finishing. Most businesses use glossy-coated paper for marketing items, whereas they select matte paper for professional documents.
Thus, the best place to print documents should offer top-notch quality printing with high-resolution graphics.
Pricing
Often, the price depends on the quality of the items. But, it doesn't mean you need to drain your entire budget to get elegant and professional-looking documents. The best online document printing services help you create, print, and mail at all-inclusive pricing. Thus, you can cut unnecessary expenses and wastage.
You also don't need to spend on perishables, like paper, ink cartridges, labels, stamps, envelopes, etc. The best online document printing services like PostGrid do everything on your behalf, so you can rest and wait for the results.
Ease and Convenience
Your provider should make it convenient for you to use their services. You don't need to sit through hours of training on how to use software or take hours setting it up. Some vendors help you complete the installations and integrations within a few minutes without technical expertise. Thus, consider the ease of use before choosing the best place to print large documents.
Quick Drafting
Not all the best online document printing services help you draft your items. However, PostGrid's direct mail API has many in-built templates to allow you to create documents quickly.
Also, it offers complete print and mail fulfilment—another feature that some vendors might not offer.
Real-Time Tracking and Monitoring
Companies need to track their documents from time to time to plan their future activities accordingly. Also, they might need to inform their clients about the mail status of the items they should look out for in their mailboxes. Thus, mail tracking is one of the primary features you should consider before selecting the best online document printing services.
Suppose you arrange a meeting with a client after a few days and want to mail a draft agreement before this event. In such situations, real-time tracking helps keep all the parties in the loop and allows the business to maintain transparency.
Furthermore, choose a vendor that allows you to access the campaign reports and insights. This feature helps determine whether a provider is the best place to print large documents.
The Best Online Document Printing Services In Canada
As said earlier, the most effective way for companies to print their documents is by outsourcing the job to an online printing service like PostGrid.
Here, we have compared the top service providers to allow you to select the best place to print documents:
1. PostGrid
PostGrid's direct mail API and automation software facilitates online document printing and mailing for companies of all sizes. It serves several industries, including
Also, it doesn't matter if you want to mail one document or a million documents. Our Print Mail API can process millions of requests simultaneously.
Our best online document printing services allow you to automate everything from design to distribution. Here are some of our primary features:
Free templates: You can use one of our pre-built

design templates

to create your documents within seconds. You don't require to pay extra and download a design software or hire a designer.

List compilation: PostGrid is the best place to print documents

because it helps you build mailing lists. Hence, you can compile and segment your lists from scratch. Again, you can save costs by not renting or purchasing lists from agencies.

Address reformatting and validation: Our direct mail API offers

address verification

and standardization for every delivery address. Thus, you can solve issues, like typos, misspellings, incorrect formatting, etc., before mailing your documents.

International mailing: You may

print and mail documents

to any part of the world using PostGrid's

best online document printing services

. We help businesses distribute

marketing

and

transactional mail

items to over 245 countries.

Checking campaign progress: You can always log in to your PostGrid account and check your campaign performance. Also, our dashboard makes it easy for you to track your documents in real-time and keep tabs on the reports.
Other benefits of using PostGrid's best online document printing services are:
Eliminate manual effort

24 x 7 technical support

Dedicated customer onboarding and friendly support team

2-business day SLA—the fastest turnaround time in Canada

Wide range of items, sizes, finishing, and coating options

Numerous customization options, etc.
2. Printcloud Inc
Using Princloud, you can print documents, business cards, booklets, etc. Other featured products include envelopes, flyers, and postcards. Thus, Printcloud is best known for offering the best online document printing services for a wide range of collateral.
But, most of their prices are for specific sets. For example, per set of flyers costs $48.99. And the rates for business cards begin at $24.99 only. Similarly, different items have their rates that you should consider before selecting the best place to print large documents. Printcloud allows you to choose the number of mail pieces you need and provides a quote accordingly.
Here are some other benefits of using Printcloud online document printing:
Free shipping on all orders above $149. You can also opt for expedited shipping on some orders

Fast turnaround of three to five working days on almost all items

Cloud-based services to increase efficiency

Customer satisfaction

Professional printing

Other items like stickers, banners, etc., are also available for printing
Printcloud allows companies to print and mail items anywhere across the country. Its best online document printing services also help with trade show backdrops, large posters, foam boards, etc. Thus, you can use their solutions for your event launch, trade fairs, and other occasions.
3. Printing For Less
It is yet another best place to print documents and claims to offer low prices on custom printing. Also, it provides excellent customer support to help you get started. Here are some more of its features:
Green printing: It is one of the most popular characteristics of this company because they use vegetable-based inks, wind power, and PCW papers for their printing process, making it the best place to print documents

.

An extensive list of products: Printing for Less enables businesses to print newsletters, catalogues, greeting cards, brochures, etc. You may also print other items for your daily use, like folders, notebooks, stationery, etc.
Different sizes: Companies can produce items in any sizes they need using Printing for Less. It is the best place to print large documents

effortlessly.

High-volume services: Printing for Less can help you print products in large volumes for your campaigns without any issues.
4. Ready Print
Ready Print is the commercial best place to print documents, like envelopes, black and white copies, forms, letterhead, etc. You may also print:
Banners

Business cards

Postcards

Signs

Door hangers

Calendars

Booklets

Posters, etc.
If there is something you need that isn't on the list, you can ask for a custom quote. Ensure to send your files and place an order after reviewing their estimates.
Bulk mailing is the most efficient way to keep costs low and use the best online document printing services. Thus, try to order hundreds of items simultaneously with Ready Print to get the best rates.
Ready Print offers various guidelines on how to design your mail artwork. Once ready, you can send the file to them to start the printing process.
5. Staples Copy and Print
Staples is a reliable solution provider for the best online document printing services. It offers two different types of solutions, and they are:
Same-Day Pickup
This option is ideal for quick or urgent mailing. You can place an order before noon and pick up your printed items from their store before closing. Such in-store pickups may not be convenient for your business because you have to send your staff to their shops to collect the items in these cases. Also, Staples does not offer mailing services with this option.
Yet, it is the best place to print documents because:
It has nearly 30 paper stock choices

It also provides several binding and laminating options

Other features include hole punching, stapling, etc.
However, sometimes, you cannot place an order using their same-day pickup service if they are already working at their maximum capacity.
Complete Solution
This solution helps you order items in larger quantities, but it takes anywhere from one to three business days. Or, you may select between standard and express delivery to your office or residence to avail of their best online document printing services. Therefore, Staples only provides mailing services to your address, from where you need to distribute your items via Canada Post by yourselves.
The Staples complete solution package for the best online document printing services includes
About 60 paper stock options

Folding, cutting

Stapling, hole punching

Laminating and binding options

Foam core, etc.
6. PrintWow
PrintWow is the best place to print documents for marketing purposes. There are four steps to print your items via this company:
Placing an order: Select the collateral you want to print and place an order for the number of items you need
Review and confirm price: PrintWow then offers a quote according to your requirements
You approve and complete the payment: If you are comfortable with their quote, you can approve it and continue to pay
Print and ship: Finally, the company prints your items and distributes them
PrintWow offers risk-free mailing because you don't commit to anything long-term. Also, their turnaround time is three to four days only, which is why some call it the best place to print documents.
Conclusion
Using the best online document printing services enables companies to save money, cut manual effort, and increase productivity. Also, it helps them to increase brand recognition and reputation by sending out professional, high-quality documents.
Some of these solutions, like PostGrid, also provide transpromotional printing to allow businesses to print marketing messages on their documents. It boosts branding and visibility—helping companies get repeat business without much effort.
PostGrid is also the best place to print documents because it provides a broad range of features that most solutions cannot. It does all the tasks from start to end on your behalf but gives you the flexibility to decide everything.
If you want to learn more about how PostGrid's best online document printing services work to help you print and mail 5x more efficiently, click here!