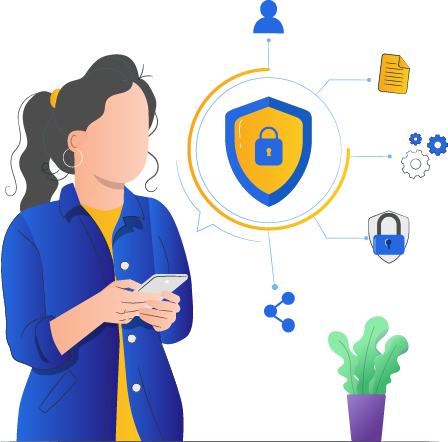 Direct Mail for Banks
In the last decade, direct mails were replaced by digital marketing campaigns. However, brands have now restarted understanding the importance of direct mail marketing. It works in almost the same way for all types of companies. Brand promotions, a higher number of leads, a higher ratio of sales conversions, and customer retention are the top features of direct mails. However, recently there has been a concern if direct mails are still used for banks and whether it is still efficient.
According to a DMA report, the response rate analytics suggests that about 70% of all credit unions and banking institutions make use of a direct mailing strategy as a regular part of their marketing campaigns.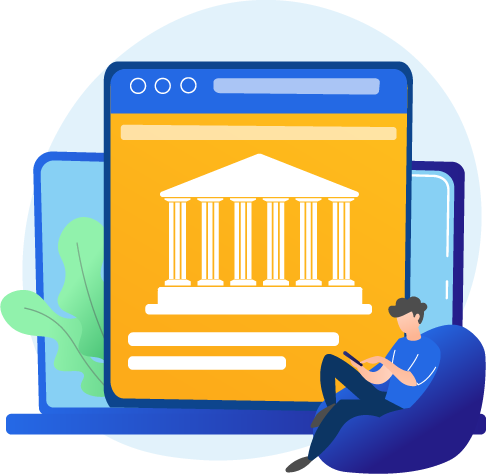 A number of banks like American Express, CitiBank, Bank of America, Capital One, and many others are actively using direct mail marketing for banks regularly.
Outstanding banking offers printed and mailed on-demand with beautiful graphics, and taglines are the core feature of bank direct mail marketing. Banks use this marketing technique to inform, educate, and promote altogether. Another DMA report stated that direct mailings get 600% more responses than digital advertisements and posts.
Advantages of using Direct Mail Marketing for Banks
There are a number of benefits of using direct mail for banks, including effective communication, close relationships with clients, and brand publicity. Please find below the benefits in detail:
Improves Credibility
People trust brands that take extra effort to stay in touch with them and are visible everywhere. Direct mail for banks drastically increases their credibility level and gets the audience to trust them. When it comes to banking, there are money matters involved, and credibility is highly questioned.
Direct mailing campaigns provide a comprehensive platform to create a personal and emotional touch through the mails sent directly.
High Response Rate
The response rate is always higher in direct mail marketing for banks than in online marketing campaigns. People can miss out on a post on their social media pages, but they can never miss out on a mail directly sent to them. This mail is highly personalized and makes the recipient feel special.
On the other hand, digital marketing is likely to cross over a million people and still get fewer responses due to less personalization. Also, people prefer being updated through direct mails rather than through subscriptions, events, and online advertisements. Moreover, the ROI is visibly way more than any other marketing strategy.
Increased Brand Appearance
If there is one place where you are guaranteed to get the attention and time from a person, it is at their own house. Direct mail marketing for banks gives excellent results because they are financial institutions that every person deals with at all stages of their life.
Everyone does banking, and therefore, these firms can easily increase their brand appearance by using direct mails. People instinctively know what it is about. When offered solutions to their banking need in a creative manner, they are sure to acknowledge the same widely. There are very few distractions in the way of these direct mails and are more likely to catch the audience's attention, ultimately increasing brand appearance.
Drive Customers
Bank direct mail marketing can also be used to drive customers to the bank's digital channels or website. Personalized URLs, call-to-action, video mailers, and promotion codes can intrigue the recipient to visit banks' landing pages and get to know more. In this way, recipients are first converted into leads and then converted into clients effectively and smoothly.
One can send appealing and innovative gifts to their targeted audience, which will motivate them to take action in response.
Great Technology
Direct mails for banks is backed up with the latest technology for better tracking and excellent results. You can very easily synchronize your campaigns with your social media channels, website, and email platforms.
The direct mail software captures and stores all the information of people who visit any of these channels and converts them into a mailing list for you to add to your CRM software. The features also allow banks to integrate all their online banking activities with direct mail marketing for banks. This way, direct mails will be well-connected, and recipients will enjoy getting mails corresponding to their own activities. The behavioural triggered direct mails help make this possible, wherein mails are sent out in response to the customers' actions.
Perfect Timing
By integrating everything on a common platform, banking institutions can now access all their campaigns' insights with one click. These insights help them plan their upcoming bank direct mail marketing. The marketing teams can plan and execute these campaigns at the right time and on an urgent basis with the print and ship on-demand features of the software. This facet enables the right marketing at the perfect time, taking excellent advantage of an opportunity.
For example, Americans express sent-out fortune cookie packets with already eaten cookies to their drive cardholders, showcasing how they can lose significant bids to travel abroad at low costs. This campaign created an urgency among the people to grab the opportunity as soon as possible. American Express took advantage of this opportunity and mixed it with direct mailing to achieve great results.
Wide Applications
There are several applications of direct mail for banks. It can be used for anything where printing and shipping are involved, from branding to delivering formal documents. Everyone involved at all levels of the firm can use the direct mail features at some point or another. The information stored is available to every one according to their permission levels at any time for use.
Having clarified why the big names in the financial service industry like the American Express, Well Fargo Citibank, and other similar brands invest heavily in the direct mail marketing campaign annually, let's look into details on the different types of financial direct mails. They're all prevalent in the industry.
Drive More Business using Bank Direct Marketing:
Bank direct mail marketing is a driving force towards business. There are a number of ways banks can drive good business by making use of direct mail marketing campaigns. Some of the ways to successfully do the same are mentioned below: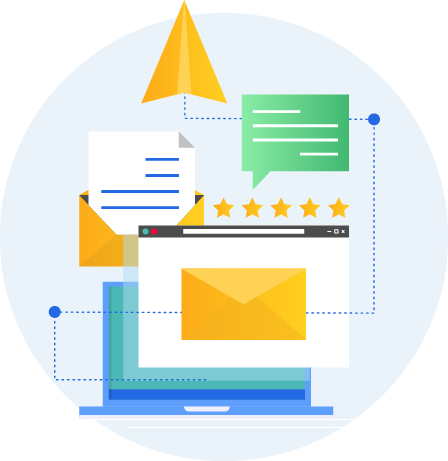 Upfront Proposal
Make your direct mails more informative. You can put in as much information as you want but all in a well-structured format. There has to be a clear proposal made to the audience in the form of special offers and discounts, incentives on sign-ups, customer appreciation bonuses, and so on. Direct mail marketing for banks gets much more appreciation and acknowledgment when clear proposals are made. Promotional items with the brand name and logo also work great.
Creativity and Personalization
Always use the highest level of innovation when it comes to sending out direct mails to banks. Good designs and well-written lines make the mails worthy of attention and provoke thought in the audience's minds to respond. Less creative mails are likely to be ignored. The ROI becomes high when the marketers think out of the box and are successful in creating campaigns like none other. And that's when direct mail software comes into the picture to help banks get their desired campaigns conducted successfully. Envelopes with pleasant graphics on the outside receive more attention than plainly printed envelopes or wrappers.
Demographic Targeting
Demographic segmentation helps classify the audience in terms of their age, income level, gender, and other factors. This information is beneficial for bank direct mail marketing as you can send direct mails according to this classification to get assured responses.
For example, people having small children can be given the option of a good education program. Similarly, older adults can be offered exceptional retirement plans to fit their requirements perfectly. People with a different range of incomes can be approached accordingly with varying plans of investment. Demographic targeting is a great tool to be used in direct mails, especially for banks.
Connect with Seniors
Direct mailing gives you a chance to connect directly with older adults who actually appreciate your direct mails and are looking forward to receiving the same. They are sure to read your direct mails, understand them deeply, and provide mouth publicity for your brand.
Communication Mails
You can use direct mails to communicate about anything from personal and business loans to investment plans and general banking. Banks can send newsletters, regulations, notices, policy details, and credit card offers to the concerned audience. This action allows them to be in touch with their customers at all times and not just at the time of promotions.
PostGrid Direct Marketing Automation for Banks
PostGrid is a marketing automation tool that enables you to conduct smooth direct mail marketing for banks and assists you in all your offline marketing activities. Let our platform or direct mail API help you sort these things with just a couple of clicks while you focus on other things. Our direct mail automation software bridges all communication gaps between banks and their customers; be it transactional or promotional direct mails, this tool can also print and send whatever you want and whenever you want.
With our highly efficient tracking system, you know exactly where your mails are. Our tracking system states the perfect time for you to connect with the recipients. Highly customizable features, beautiful designs, vivid colours, engaging messages, and complete applications are the features that make our software the best choice for your direct mail campaign.
PostGrid is an all-in-one solution to your offline marketing needs. Streamline your advertising in the right direction. Contact us now for more details on how to use our tool for your offline marketing campaigns.